Tim volunteered to be subject number 3 for the project! He is very active in the local theater scene (just finished playing Benjamin Franklin in JJP's "1776") so I knew that he would have no problems in front of the camera. And when he volunteered to include his Victory Motorcycle in some of the shots, it got even better! I've known Tim since I've lived in Midtown and was super happy to have the privilege to add him to the project. We wanted an open area to photograph him and his bike so I began searching online and doing drive-bys around Midtown for good locations. Not two minutes away from us was a nearby abandoned Grocery store on Florida street worked perfectly! That whole area is sadly abandoned after street work took too long, but it doesn't mean I can't use it for some great photos!
We found this great wood door that was hidden in the shade and perfect for some quick portraits!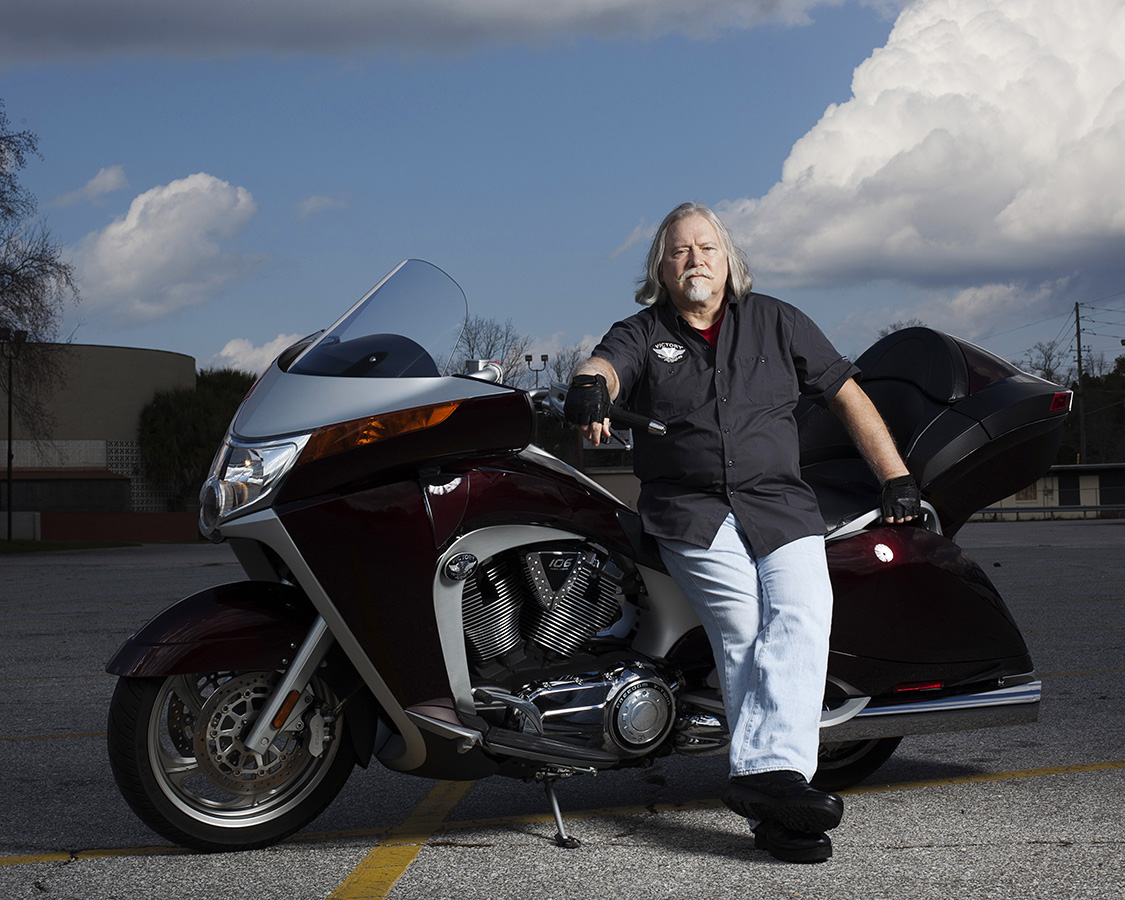 Strobist Info:
Just used my Einstein with a 51" PLM Soft Silver as the key light and relied on the sunlight for rim on the bike.